St Andrew's Hospital Breast Care Luncheon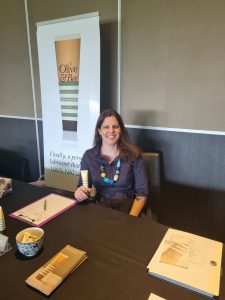 Olive & Bee recently sponsored the 2022 St Andrew's Hospital Breast Care Luncheon. After a 3 year break due to COVID-19, it was great to be able to be involved in this event again!
Hormonal therapy in the treatment of breast cancer may be used to prevent the production of oestrogen. One of the worst symptoms of this can be vaginal dryness, and Olive & Bee may provide relief of these symptoms.
______________________________________________________________________
New Stockists
QLD
Helix Physiotherapy, Pullenvale
Q Womens Health Physiotherapy, The Gap
VIC
Berwick Osteopathy, Berwick
NSW
Amelie Private, Wollongong
Prime Physiotherapy, Moorebank
The Berry Pharmacy, Berry
I hope there's a new stockist near you!