Olive & Bee turns 2!
Wow, it's been 2 years since Olive & Bee hit the shelves!
I am so pleased by the positive feedback we have received, and the amazing amount of growth in such a short period.
So here are some interesting stats 2 years on:
Over 10,000 tubes sold
Over 200 pharmacies, clinics, shops and hospitals now stock Olive & Bee
Olive & Bee has sold into 11 countries
Olive & Bee is trademarked in 9 countries
We released our second product – new mini tubes
We have a manufacturing facility set up in Mt Barker, South Australia
… and it's not just me anymore -there are now 3 of us – director, sales rep and production assistant!
Thank you to everyone who has supported and encouraged me in taking on this new project!
---
Continence Foundation of Australia
National Conference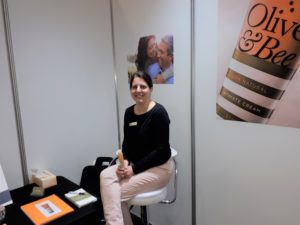 It was so exciting to be able to exhibit at a national conference!
We had so much interest about Olive & Bee from a wide range of health professionals.
And we were able to share so many stories about how it has helped our patients.
A big thank you to Melli Tilbrook, who was a big help over the 4 days!