It's our birthday!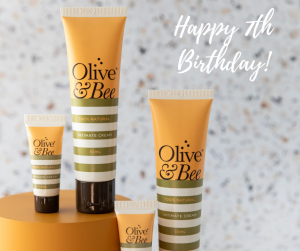 We are so excited to announce that Olive & Bee is turning 7! With over 500 stockists and selling into over a dozen countries, it has been an amazing journey! Thank you to all our customers!
This month we are offering our customers 10% off Olive & Bee 55ml and 6ml.
Use Coupon SAVE10 at checkout! Valid through November. Upfront payment only.
___________________________________________________________________________________________________________________________________
New Stockists
ACT
Capital Chemist Kambah, Kambah
NSW
Gerringong Physiotherapy, Gerringong
Secret Women's Business Physiotherapy, Menai
QLD
Dr Kristen Moloney, Auchenflower
Gr8 Health, Southport
Revolve Physiotherapy, Cairns City
The Pelvic Health Physio, Minyama
SA
Self Physiotherapy, Adelaide
VIC
Sports Physio & Active Rehab, Gisbourne
WA
Physio Group South West, Australind
New Zealand
Bowen Icon Cancer Centre, Wellington
Online
Dani the Midwife
You Must Try It