5 years!!!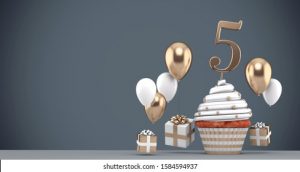 I can't believe it's been five years since I launched the brand Olive & Bee!
So much has happened in that time….We now have a manufacturing facility set up, over 50,000 tubes have been sold into a dozen countries, we launched the mini tubes, and there are now four of us working in the business!
A big thank you to all the referrers, stockists and customers who have supported us along the way!
Please continue to share your stories about how Olive & Bee has helped you.
---
New book!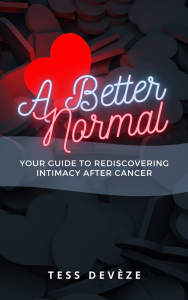 I am very happy to promote this new book, written by an Australian Occupational Therapist!
Changes in sexuality from cancer treatments is one of the most common challenges people face, yet is one of the most under-addressed. Cancer treatments can impact all aspects of our lives, so why is no one talking about the more 'intimate' struggles we face?
If you've received a cancer diagnosis, or are the loved one of someone who has, this book offers support and solutions to recover and increase connection, intimacy & sexuality, during and after treatments.
Jam-packed with fun activities and easy-to-do strategies for how to improve things like; low libido, changes in body image and body confidence, when things are 'dry & sore', dating, the more direct side-effects treatments can have on our body and ways to heal and work around them like pain, fatigue, when sex hurts, drops in sex-drive and so, so much more. This book is a must-have for anyone impacted by cancer who may need support, because we all deserve love and connection.
Written by a sexuality clinician and educator, who's also had cancer, this book is filled with practical information and ways you can reconnect with yourself and/or a partner, from someone who's literally been there.
Tess is no fluff and no fuss, with down to Earth humour mixed in with a dash of neuroscience. A better normal offers a positive path to your intimacy recovery, so what you thought was sexually impossible, becomes possible.
Amazon link to buy (AUS):
https://www.amazon.com.au/dp/0645310107
---
New Stockists
NSW
Body Align Physio, Mollymook Beach
Total Image Cosmetic Clinic, Bathurst
WA
PROmotion Health, Claremont
QLD
Ormeau Day & Night Chempro Chemist, Ormeau
NEW ZEALAND
MNA Pelvic Health, Christchurch
I hope there's a new stockist near you!