How to do apply Olive & Bee?
If you're using Olive & Bee topically, application is easy!
But what if you want to use Olive & Bee higher into the vagina?
Most women report that they use a finger, but some have requested an applicator.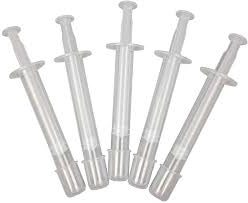 So I'm after your feedback! If you use an applicator, have you found a brand that fits well onto the Olive & Bee nozzle? Are they single use? How much to you use?
I really appreciate the feedback, so that I can pass this knowledge on to other women.
______________________________________________________________________
New Stockists
NSW
Physio at Broulee, Broulee
SA
Motion Theory Physio, Clarence Park
VIC
Heathershaw's Compounding Pharmacy, Glen Iris
Osteo 3730, Yarrawonga
WA
Goldfields Physio, Kalgoorlie
NEW ZEALAND
Health Down South, Invercargill