Flip-top is here!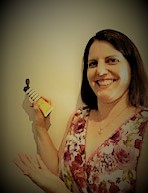 After many requests, Olive & Bee Intimate Cream now has a flip-top lid!
As well as 30% recycled plastic packaging, Olive & Bee now has a new glossy finish.
Please let us know if you have any other packaging suggestions.
---
Side effects of Breast Cancer Treatment
Breast cancer treatment can cause unwanted side effects, such as vulval and vaginal dryness.
We have had many positive reports of Olive & Bee Intimate Cream providing relief from this dryness. If you have any stories to share, please email me: claire@oliveandbee.com.au.