Jamie Oliver couldn't be wrong!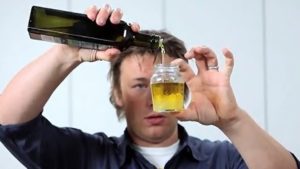 Jamie Oliver is a celebrity chef who is known for his innovative use of ingredients in his many award-winning dishes.
And Jamie Oliver has revealed his rather unique use for a kitchen staple, explaining that he rubs olive oil all over his body instead of moisturiser.
In a candid new interview, the 42-year-old TV personality waxed lyrical about the benefits of olive oil in keeping his skin soft.
He said: "I'm a massive believer in olive oil for the body," he said. "Don't shake your head in disapproval."
"You just rub it in vigorously, it's what the Romans used to do and it's what I did with (children) River and Petal and Buddy.
"Why spend a fortune on creams when extra virgin olive oil is the purest thing? My legs are all lovely softness"
Now we need to find a way to get Jamie Oliver to try Olive & Bee! Ideas anyone???
---
Benefits of Olive Oil for your Skin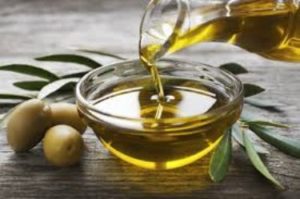 We know that extra virgin olive oil is good for us to eat. Well, here's 4 reasons why it's also good for our skin:
1. Antioxidant Protection
Olive oil contains three major antioxidants: vitamin E, polyphenols, and phytosterols. Antioxidants, when topically applied, may help protect the skin from premature skin aging. Vitamin E partly accounts for the anti-aging benefits of olive oil because it helps restore skin smoothness and protects against ultraviolet light.
2. Doesn't Clog Pores
Unlike commercial moisturizers that can clog pores and exacerbate current skin conditions, olive oil penetrates deeply into the skin while providing a cleansing effect.
3. Enhances Exfoliation
Another one of olive oil's benefits for skin is its usefulness in exfoliating applications. A common exfoliating method using olive oil is to mix 1 tablespoon of the oil with natural sea salt, rubbing this mixture over the skin.
4. General Beauty Booster
Olive oil is also used for nail and cuticle care, and many women use it as an eye makeup remover.  One other interesting application for both men and women is the substitution of olive oil for shaving cream. Many men have abandoned shaving cream once they discovered how close a shave they can get with olive oil. Men and women alike have also found its refreshing qualities make it an excellent aftershave.
---
Is Beeswax good for the skin?

Beeswax carries antiviral, anti-inflammatory, and antibacterial properties that can assist in fighting chapped skin and bacterial infections that tend to affect us most in the dry, winter months. It forms a protective wall by sealing in moisture in our skin without smothering and clogging up the pores.
Olive & Bee is Olive Oil and Beeswax, nothing else! Completely natural!