New Look Premises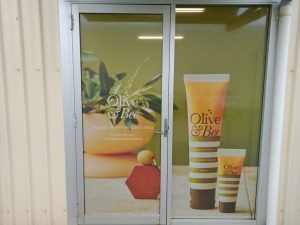 Factories don't have to be boring!
We're really happy with our new
window art!
---
New Stockists from June 2021
QLD
Core & Floor Restore, Mount Taylor
Dr Miriam Lee, Benowa
Pear Exercise Physiology, Wavell Heights
NSW
Beaches Pelvic Physio, Dee Why
Metropolitan Physiotherapy Services, Caringbah
Mullumbimby Comprehensive Health Centre, Mullumbimby
Ripple Physio & Pilates, Oakville
VIC
Leongatha Health Foods, Leongatha
WA
Busselton Discount Drug Stores, Busselton
NEW ZEALAND
Remedy Pharmacy St George's, Christchurch
SINGAPORE
Embrace Physiotherapy
I hope there's a new stockist near you!