Our start to 2021!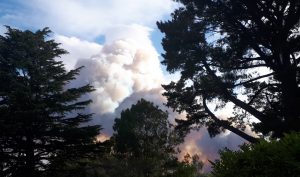 In January this year we had a bushfire burn quite close to our house and factory in the Adelaide Hills.. This picture shows the view from our house just before we evacuated!
Luckily it rained heavily that night and stopped the fire spreading further. Our thoughts are with those who lost property and animals due to the fire.
---
Valentine's Day
With Valentine's Day on 14th February, have you considered Olive & Bee as a unique gift?
Please ensure you order early, especially for our international customers, as there are still postage delays into many countries.