Merry Christmas!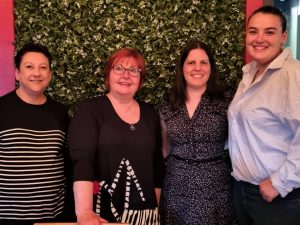 Wishing you all a fabulous Christmas, and a happy & healthy 2022!
In the picture, from left to right we have Olive & Bee staff Mel, Chris, Claire and Courtney at our Christmas party.
Please note, last day for ordering for pre-Christmas delivery in Australia is 9th December 2021.
We are having a Christmas break. Orders after 23rd December 2021 will be dispatched on 4th January 2022. Sorry for any inconvenience.
---
Christmas Donation
Each year we donate a proportion of our sales income to a worthy charity.
This year, with your help, we were able to donate a cow, goat and lamb and a piglet to poor families through World Vision's Christmas appeal!
---
AMS Conference
So great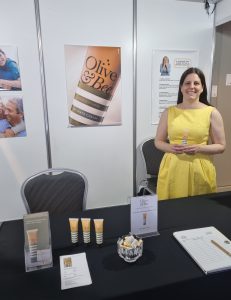 to be at this conference! Olive & Bee sponsored the 24th Annual Australasian Menopause Society Congress in November 2021.
I hope I'll be able to attend more face-to-face conferences in 2022. With any luck I'll be at the next AMS conference in Queenstown NZ next September!
---
New Stockists
NSW
HerHealth Physiotherapy, Richmond
Terry White Chemmart, Orange
QLD
Sports & Spinal, Woolloongabba
WA
Bunbury Physiotherapy Centre, Bunbury
ONLINE
Embrace by Molly