Why olive oil?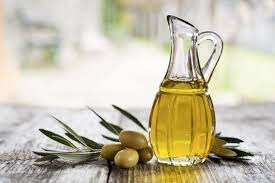 Why did I choose olive oil as a base for Olive & Bee?
Extra Virgin Olive Oil (EVOO) is naturally high in antioxidants
EVOO is naturally antibacterial and antifungal
It has a good shelf life
EVOO is readily available in Australia
I wanted to keep this product as hypoallergenic as possible, and I've never heard of anyone being allergic to olive oil
EVOO has been shown to assist in wound healing
EVOO has a low comedogenic rating, which means it doesn't block pores like other oils can
…hence olive oil was the obvious choice!
_______________________________________________________________________
New Stockists
SA
Amcal, Murray Bridge
Chemist King, Colonel Light Gardens
VIC
Peninsula Womens Physio, Sorrento
NEW ZEALAND
Pepi Cosmedica, Gisborne
Raglan Physiotherapy, Raglan
ONLINE
Embody Shop