Results are in on how you apply Olive & Bee!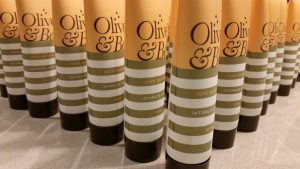 Thank you to the dozens of customers who provided feedback from our last email. We are looking into whether women are applying Olive & Bee internally with the use an applicator.
Most women are telling us that they apply Olive & Bee using a finger. Some use an applicator, or would like to try an applicator, while other women would not use an applicator if it was provided.
No one has found the perfect applicator. The ones being used have come with hormonal or thrush treatments, such as Replens, Ovestin, Canesten and Gynomunal Gel. The Replens and Gynomunal applicators seem to be the favourites. However many are single use and can be difficult to clean hygienically.  Another option being used is a syringe. Applicators can be purchased online if they are hard to source from a pharmacy.
Unfortunately we are unable to provide our own applicator at this stage. It is a medical device which requires development, and approval in each country of use. Maybe it's something we can look into as our company grows!
______________________________________________________________________
New Stockists
NSW
Gwydir Medical, Moree
Northbridge Pharmacy, Northbridge
VIC
Cobram Discount Drug Store, Cobram
Terry White Chemmart Pharmacy, Kyabram
QLD
Your Pharmacy Chinchilla, Chinchilla
NEW ZEALAND
Health 2000